It is a common myth that you cannot transform a small balcony into a beautiful garden. But it is the myth that needs to be busted! Although a balcony is a small space area, you can easily grow a garden there. Its size should not deprive you of having a beautiful, verdant view to enjoy whenever you want.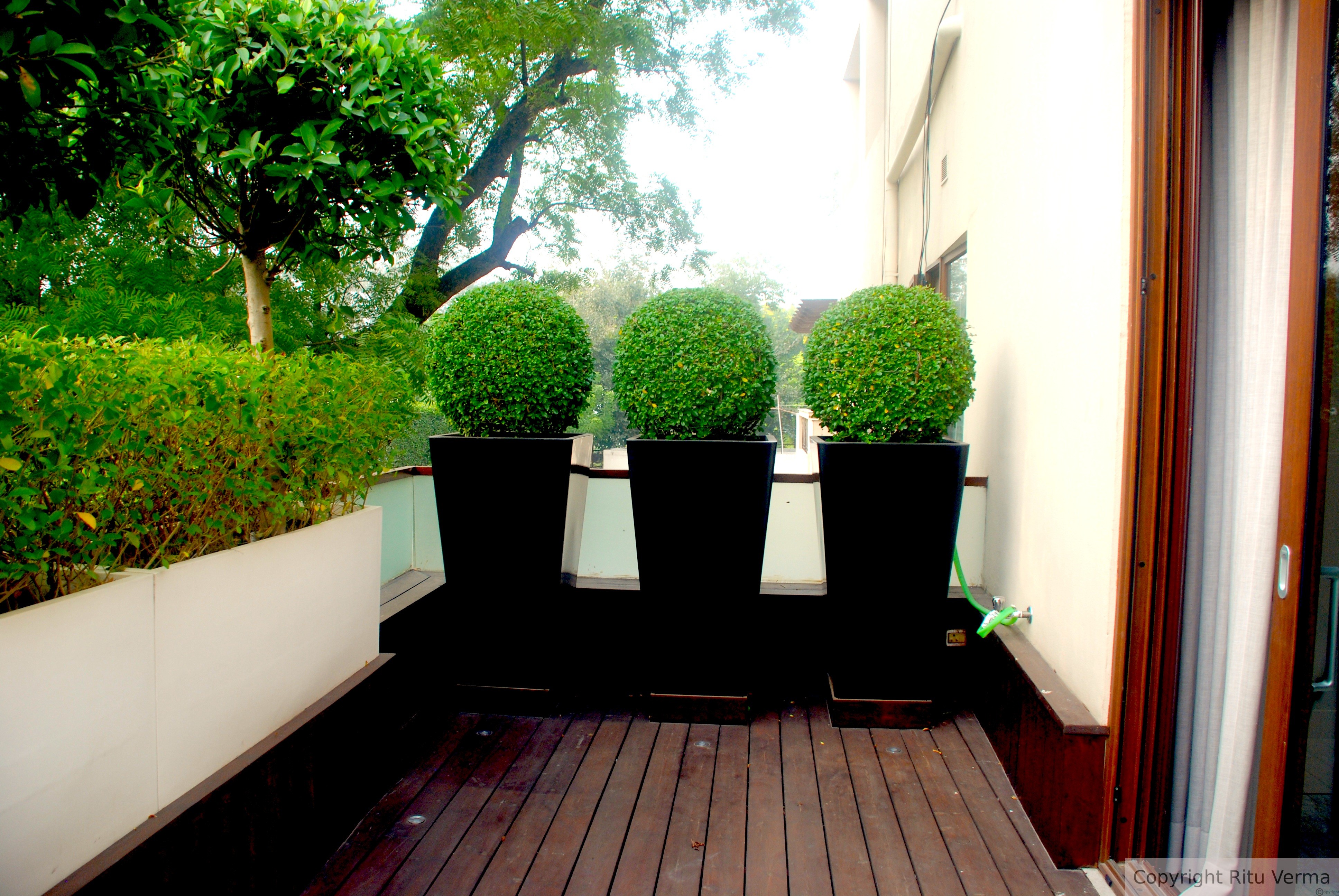 Tips to Build a Beautiful Garden in a Small Balcony
Learn how you can transform that small space into a beautiful small balcony where you can relax with a cup of evening tea!
1. Co-ordinate Your Inner space with the Outer Space Think of your balcony as an extension of your inner space. You need to come up with decorative ideas which can help your balcony compliment other areas of your house, let's suppose the living room.
2. Start Small You don't have to start big for your small balcony. In fact, it is better to start off by placing a plant or two first. Choose plants which are easy to look after. With time, add more plants on your balcony especially when you are sure that taking care of them is not going to be hectic for you.
3. Place Scented Plants To make your little space smell fresh and good all the time, grow flower plants around your gardens like a rose, jasmine, and lilies. It is good to place maintenance-free and drought tolerant plants which can easily survive the summer heat. This is especially important if you live in an area that has a hot climate.
4. Walls are Important, too! Besides placing small plants on the floor, the vertical side of the balcony should be filled with greenery too. Create a living wall by fixing colorful wall planters. For a full coverage, you can place hedges. Hedges can instantly turn your balcony into a pretty garden!
5. Create an Outdoor Eating Space Instead of using the balcony for storing things, why not utilize the space as a dining area? A small dining space can be a private haven where you can enjoy meals with your family and friends. Now you can easily turn your small space into a colorful lovely space by growing a small lush garden!